We Bring Vision to Digital Media
Your premiere destination for
engaging sports and entertainment brands.
Your trusted source for..
Like You, Hockey is our Passion!

Engaging Content
Rather than blindly pushing information, we pull readers in with engaging storytelling. Comprehensive news reporting, analysis and opinion. We pursue the truth with integrity.

Multi-platform Media
Up close interviews. Interactive podcasts. Professional video production.

Special Events
Bringing together sports fans from across the globe.
Five Things That Set Us Apart
In an environment of endless sources of information, Rocket Sports Media has worked hard to build a solid reputation for a product using a synergy of principled journalism with the nimbleness of new media.
Industry leader
All Habs Hockey Magazine is the leading independent digital magazine with a primary focus on the Montreal Canadiens. It is widely recognized as a trusted source for Habs news and in-depth analysis giving passionate fans their daily dose of all things related to their favourite team.
Original content
More than 20 writers produce exclusive, original content in six languages: English, French, Spanish, Czech, Slovakian and Brazilian Portuguese. Comprehensive hockey coverage spans 12 months of the year offering diverse perspectives written by a talented team of contributors.
Talented, professional team
Our diverse team of contributors includes degreed journalists, experienced hockey professionals and students committed to a career in sports media. We also have photographers, video editors, graphic designers and event planners all committed to creating premiere products and fan experiences.
More Rocket Sports Media brands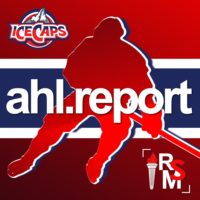 AHL Report
AHL Report is your premiere source for the St. John's IceCaps, the AHL affiliate of the Montreal Canadiens. In addition, you will find AHL news, prospect profiles and information on the Brampton Beast.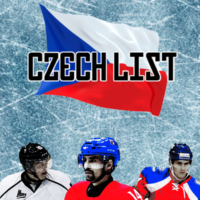 Czech List
The Czech List is a premier source for trusted information, statistics, and in-depth analysis on hockey prospects from the Czech Republic playing in Europe and North America.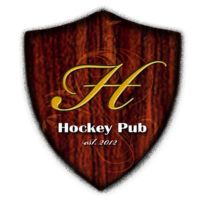 Hockey Pub
Hockey Pub is a directory of sports bars for fans to discover the best places to watch a game.  And don't let the name fool you, our listings include venues that are great spots to watch any sport, any team.
What's New at Rocket Sports?
Here you will find news, announcements and our thoughts on current issues.
What Our Readers Say
@AllHabs is my source for all things Habs. Great hockey writer. Excellent coverage, keeps me in the know!
You and the Rick Stephens from @AllHabs are the best (hockey) evaluators that I know.
Hey Habs fans! Follow this guy. Who works harder than @AllHabs?
You guys are awesome, I visit your site all the time!
The Godfather of uniting Habs fans all over the world. @AllHabs is a must follow. Make sure you to stop by AllHabs.net as well.
Always enjoy your articles and perspectives!
Connect with Rocket Sports Media
Engaging with you
Visit our websites, follow us on social media. You will soon discover that we are committed to engaging with you.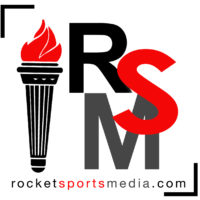 Join Our Team
Rocket Sports Media is currently looking to add talented, motivated and committed people. You should be bright, loyal, passionate and willing to dedicate yourself to a remarkable team.
Join our team
Team Leaders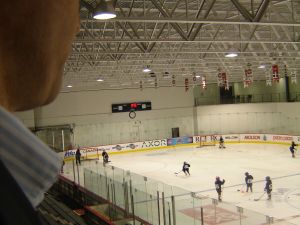 Rick Stephens
Founder and President
Rick is the President and Founder of Rocket Sports Media, a digital publisher of sports and entertainment websites. An award-winning sports writer and hockey critic, Rick also serves as the Editor-in-Chief of Hockey Pub and All Habs Hockey Magazine. His vision has been the driving force behind the success of recognized brands which have become trusted sources for sports fans.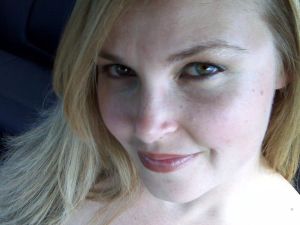 Amy Johnson
Director of Communications & Administration
As Director of Communications and Administration, Amy serves as the primary contact for league officials and team management. She also is the lead organizer for our fan events. As a professional voice actor and video producer, Amy is a key contributor to our multimedia content. She is also our lead reporter for IceCaps Hockey Report.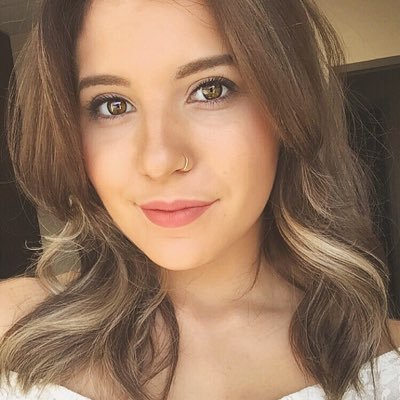 Brittany Freitas
Public Relations Coordinator
Brittany is responsible for announcements and media releases for Rocket Sports. She conducts research for special PR projects and makes presentations for both internal and external audiences. Brittany also assists in coordinating press events for RSM.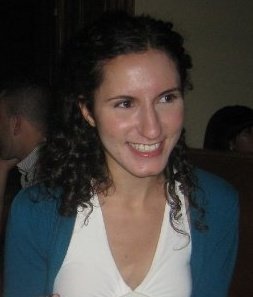 Erica Taddeo
Fundraising Specialist
Erica is responsible for coordinating our fundraising effort via our Rocket Power initiative. Erica actively works to promote worthy charitable causes and mobilize our readership community.
Our Clients / Partners