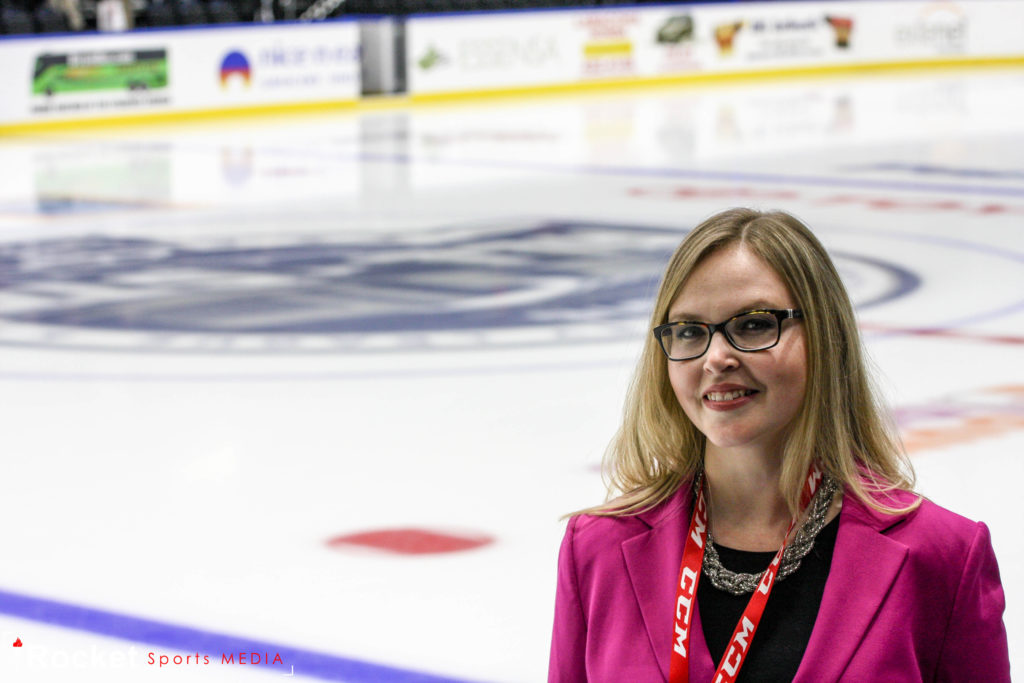 Rocket Sports Media was honoured this past season to be featured on radio during the intermission of a game between the St. John's IceCaps and Toronto Marlies. The interview was expertly conducted by veteran broadcaster Brian Rogers, focused on the genesis and rapid growth of this sports and entertainment company which has earned a reputation of being a trusted source for breaking information, expert analysis and informed opinion.
Rick Stephens and Amy Johnson spoke proudly about their talented team of contributors, about Rocket Sports being a recognized leader in social media and about daily engagement with passionate hockey fans through their premiere product.
Rocket Sports Media is a cross-platform premium publisher of sports and entertainment sites such as All Habs Hockey Magazine, IceCaps Hockey Report, Czech List and Hockey Pub. These sites offer fresh, original, multi-media content through news, analysis, game reports and feature articles, while also acting as a vehicle for fan engagement and community initiatives.
Listen to the full interview in the player below!
Rocket Sports Media intermission feature
We are grateful to Brian Rogers and the St. John's IceCaps for the opportunity to share the Rockets Sports Media story with their listeners and fans and look forward to another season working with the IceCaps and their outstanding team of players, coaches, and staff.