MEDIA RELEASE
Rocket Sports Media Launches Four New Hockey Publications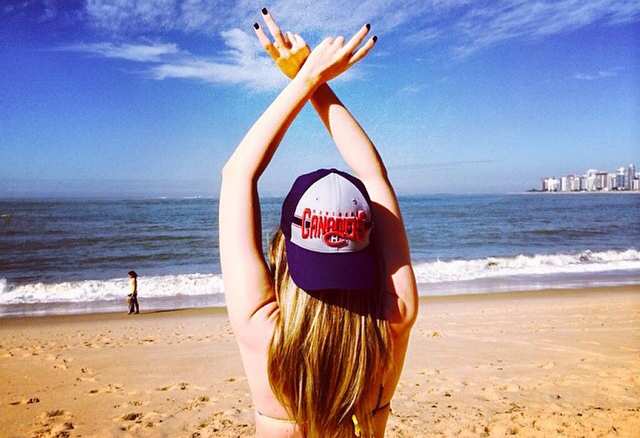 MONTREAL, QC. – This summer, Rocket Sports Media, Inc. (RSM) has launched a series of new websites to meet the growing global demand for hockey information via its All Habs Hockey Magazine brand.
All Habs has been the digital leader for providing original content to fans of the Montreal Canadiens in four languages:  English, French, Spanish and Brazilian-Portuguese.  This multilingual collection has been housed, until now, all on the AllHabs.net platform.  In addition, the website reported on the Hamilton Bulldogs, the AHL affiliate of the Montreal Canadiens.

As of this summer, a separate site was developed for each of these areas of focus, resulting in the rollout of:
Le Magazine All Habs    (fr.allhabs.net)
All Habs Brasil / All Hockey Brasil            (br.allhabs.net / hockeybrasil.com)
Bulldogs Hockey Report               (bulldogs.allhabs.net / bulldogshockeyreport.com)
The Spanish site, All Habs en Espanol, will be unveiled in the fall.
In addition, RSM is complimenting this phase of expansion with an English-Czech bilingual website focusing on Czech hockey prospects playing in Europe and North-America building upon a popular AllHabs.net column from its Czech based correspondent.
The Czech List   (czechlist.allhabs.net / theczechlist.com)
Each of the four new websites are built upon the same popular magazine format as All Habs, featuring trusted information, accurate analysis, diverse opinions and fan-focused columns. The expansion further meets the RSM ongoing goal to provide original content to its readers in their language of choice.  The enhanced experience includes readers of its flag-ship site, All Habs, which results in improved navigability.
As a sports and entertainment media company, Rocket Sports Media continues to maintain its strong position in the industry by maturing and evolving its portfolio of brands to nimbly respond to changes in the marketplace. RSM continues to bring more choice and more content to its readers, provides a broader platform for more writers and creates more targeted opportunities for our advertising partners.
About All Habs:
All Habs Hockey Magazine is an independent digital hockey magazine with a primary focus on the Montreal Canadiens. It is a recognized brand in the hockey world as a trusted source for news, opinion and analysis of the Canadiens. Its mission is to build a world-wide network of hockey fans that are informed, engaged, entertained and connected.
About Rocket Sports Media:
Rocket Sports Media, Inc. is a respected sports and entertainment media company committed to pursuing and reporting the truth in an ethically responsible manner. RSM works to develop a talented, diverse set of writers, providing them a platform to share their voice with the broadest possible audience.  Our core commitment to honesty, integrity, and values guides our engagement with readers, personnel, and business partners.
---
Contact:
To learn more about the launch or for prime advertising opportunities, please contact:
Brittany Freitas
Coordinator of Public Relations, Rocket Sports Media
Email: Brittany@allhabs.net
Follow on Twitter: @All_Habs @RocketSportsInc