"There are two primary ways to share knowledge. You can PUSH information out, or you can PULL them in with a story."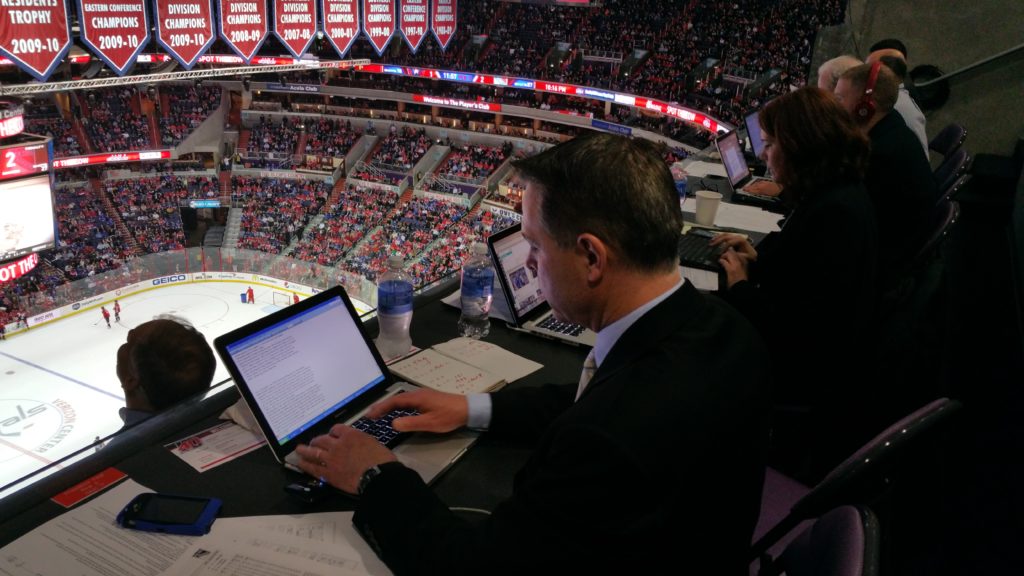 MONTREAL, QC. — As we know, hockey fans can find information about their favorite team from a plethora of websites. The internet is flooded by sites with scores, game summaries and basic information fed by news services — so much so, that they are barely recognizable from one another.
Another grouping of sites are the so-called 'fast food' pages of hockey. They offer provocative headlines, beguiling  rumours and slick photos in a tabloid format. Also known as click bait, these websites drive traffic to their ads, offering limited content beyond the sensational and are usually characterized by being highly untrustworthy.
Then there are the mainstream operations whose online presence is an afterthought to their regular focus.  The sites and their journalists are happy to use their large infrastructure to push information to their subscribers but are unwilling, or find it much more difficult, to engage with typical fans.
We provide news and information. But we go well beyond that offering insight, opinion and analysis. We strive to ensure that our content is accurate, holding to the belief that being right is more important than being first.
We are committed to building a global community of passionate hockey fans and work to actively engage them in dialogue and debate.
We innovate, challenge ourselves and reinvent.
There are sites who try to copy what we have built (some quite directly) but why would readers go anywhere else when we did it first and we do it better?
It's up to each of member of the Rocket Sports team us to ensure that we are strengthening the founding principles of our site, fundamental to journalism.
Truth. Accuracy. Fairness. Independence. Accountability.
So let's continue to write intriguing articles with well-researched content, support fellow team members and interact with our community.
Let others push information. We will be story tellers!