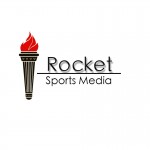 ROCKET SPORTS MEDIA, INC.
RSM and UQAM Collaborate to Research Use of Twitter by Sports Fans
For Immediate Release:
June 6, 2013
MONTREAL, QC — Representatives from Rocket Sports Media, Inc. (RSM) announced today a new initiative in collaboration with the School of Management at the University of Quebec at Montreal (ESG UQAM).  RSM is the digital publisher of premiere sports and entertainment websites such as All Habs Hockey Magazine (AllHabs.net) and Hockey Pub (HockeyPub.com). The success of these sites and their dominant position in social media has attracted the attention of researchers looking to learn more about the impact of social media in the sports industry.
Sallim Dahman, a master's student in marketing at ESG UQAM, understands the power of social media and has decided to focus his thesis on the use of Twitter by sports organizations. One of the components of his work involves an online survey he has created with the assistance of his research director, Francois Marticotte. The survey will be used to gather information on the habits of sports fans and their use of Twitter.
With more than 62,000 people following the All Habs Twitter account (@All_Habs), Dahman recognized the advantage in partnering with RSM and approached President and Founder Rick Stephens with a proposal to work together. Stephens was immediately intrigued by the idea, and says he believes it presents a unique opportunity to learn more about the dedicated readers of All Habs, while contributing expertise to a talented student in the Montreal educational community.
"Given my background in survey research, I fully appreciate its value in planning and effective decision-making," said Stephens. "I am pleased to collaborate with Sallim and with UQAM on this project that will contribute to a growing body of work on the importance of social media. At the same time, it will provide us with an opportunity to forge an even stronger connection with our worldwide community."
The survey will help to determine if the use of Twitter by sports organizations affects their brand loyalty amongst fans. Targeted to Twitter users age 18 and over, it will also measure brand trust, commitment and involvement. At least 500 participants will fill out the questionnaire, conducted in both French and English, which will take approximately 10-15 minutes to complete.
"All Habs has become a trusted brand in the hockey world," said Stephens.  "Our success and ability to compete with the mainstream media is a direct result of the commitment and loyalty of our readers."
The survey can be completed by all sports fans even those without a Twitter account. It can be found online here:
French version of the survey
https://www.surveymonkey.com/s/twitter_et_sport
English version of the survey
https://www.surveymonkey.com/s/twitter_and_sport
For more information regarding this press release, Rocket Sports Media, Inc., its publications, or advertising and sponsorship inquiries, please contact Rick Stephens at rick@rocketsportsmedia.com.
Website: http://www.rocketsportsmedia.com/
###